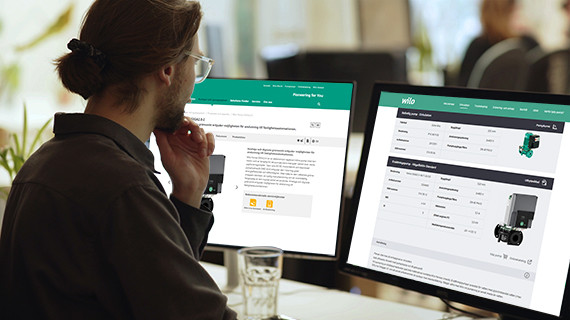 Laatste update 2023-11-29
Wilo-Live Assistant
Snelle en directe ondersteuning via videochat – dat is de nieuwe service tool Wilo-Live Assistant.
Met de Wilo-Live Assistant kan ons serviceteam u live en in real time ondersteunen via video terwijl u in de stookruimte of technische ruimte bent. Met uw smartphone laat u de inbouwsituatie zien, terwijl de Wilo-collega alles op zijn scherm kan volgen. Hij ziet de componenten en andere details en kan zo vaststellen wat het probleem is. Daarnaast kan de Wilo-specialist aantekeningen maken op de foto, die u ook op uw scherm van uw smartphone kan zien.
Contacteer uw service-contactpersoon om de nieuwe service tool te ontdekken:
+32 2 482 33 47 en +32 2 482 33 42 of via service.be@wilo.com.

Lees meer